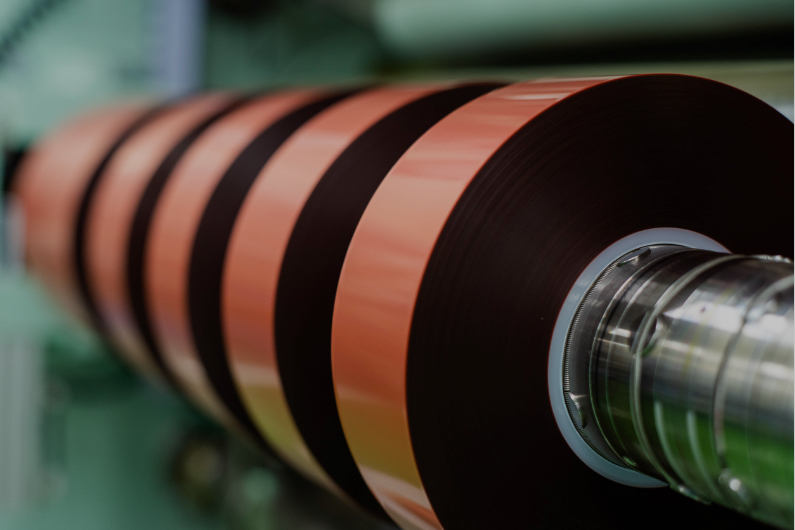 Tokyo Film Service's Strengths
ADVANTAGE
Tokyo Film Service's Strengths
Product Proposals That Meet
Customer Needs
Material Processing Sales Business
We ask our customers about their desired product number, application, price, etc., select the appropriate film from our diverse lineup from each manufacturer, and make a proposal. We also handle slitting and sheet cuts, and laminate various products according to the size desired by the customer. We respond as much as possible to requests for small lots and short delivery times.
Commissioned Processing
We will take your film, slit it, laminate it, and cut it at our Sagamihara factory, and deliver it to your designated location. We have ISO9001 certified quality management and a class 1000 cleanroom, so please order with confidence.
Reliable Processing Technology and
Thorough Quality Control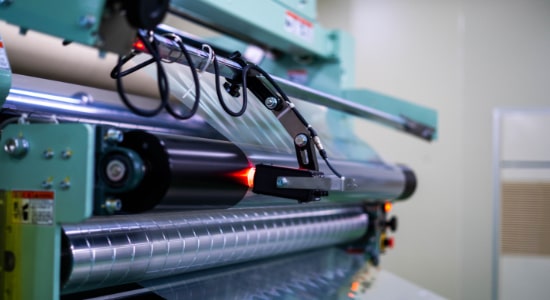 Reliable Processing Technology
We have various machines such as narrow micro slitting machines that support widths starting from 3 mm, slitting machines that support wide widths of 1750 mm, and a one-pass laminating processor/laminator slitting machine. We can provide processing that matches our customer's needs.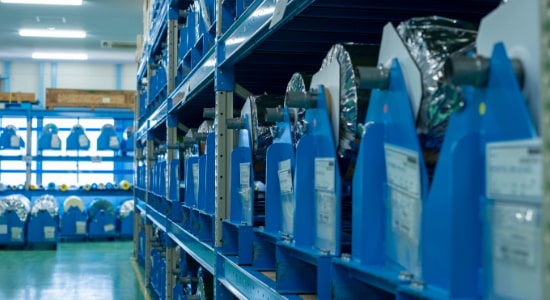 Complete Storage System
We can store more than 1000 rolls of base basterial.
We can support tracing from raw materials to delivered products by managing barcodes in-house.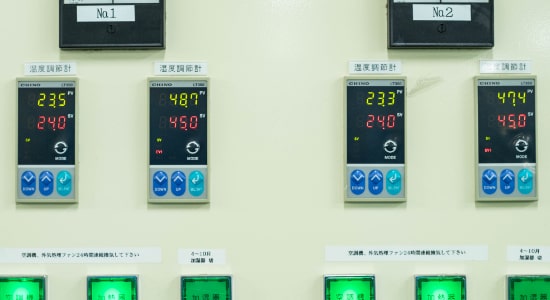 Temperature/Humidity Control
By always maintaining the temperature and humidity levels needed to preserve the quality of the material, we strive to deliver without reducing quality.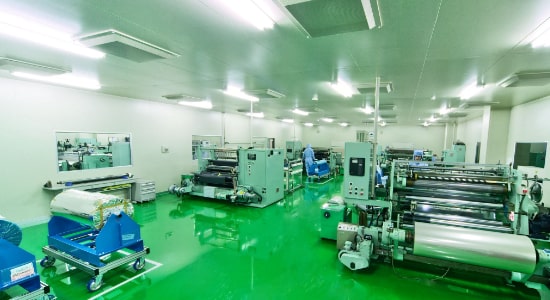 Class 1000 Cleanroom
From processing to packaging, everything is produced in a class 1000 cleanroom.
We conduct thorough quality control to ensure that no foreign materials are mixed in. ※The packing room is compatible with class 10000 cleanrooms.
In-House Development of Functional Film
Tokyo Film Service also develops functional films in-house. Please contact us for your desired image, application, specifications, etc.